This event will sell out, to attend register at http://buildgamecompany.eventbrite.com/
Hightlights the current world of Silicon Valley style company building for game related companies
Life building game companies was once simple. Bootstrap or find a publisher. Pretty much.
With the the explosive growth in the online and mobile gaming space of the last decade out from under the previous publisher constraints comes enough choices to make your head explode too, and we don't mean just for special effects!
Instead of cleaning up the brains like a zombie, we suggest you check out this expert panel instead on "How to Build Your Successful Game Company" with people who have recently done it.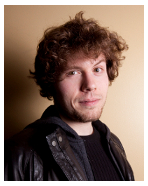 Jason Citron
is Co-Founder & CEO of OpenFeint, the largest cross platform mobile social gaming network. Jason started his remarkable journey with critically acclaimed game Aurora Feint on iPhone.
From running out of funds to pivoting with a new
idea "Xbox Live for iPhone", then managing like a good entrepreneur
pirate to get it covered by Techcrunch, getting into Peter Relan's
YouWeb incubator and being acquired for $104 million — all we can say is this is someone who
deserves that raised eyebrow!
OpenFeint has over 80 million players, 20,000 developers and 5,500 live games. OpenFeint was acquired in April 2011 by GREE, Japan's leading mobile social gaming platform, together reaching over 100 million players.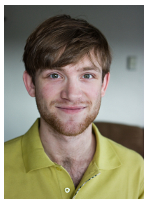 Ben Savage CEO/Founder at Sibblingz. Where Ben goes, typically successful games and platforms follow. After achieving an early facebook game success he went on to join the magic at incubator YouWeb. Credits include assisting on Happy Island and his Sibblingz team was heavily involved in the prototype and development of fellow incubee Crowdstar's now flagship hit game "It Girl".
Ben's team's latest is Spaceport. Developers write a game once, and simultaneously deploy across the entire Web, iOS, Android, and Symbian operating systems, Games created with Spaceport can be updated instantly. It uses popular Javascript with an already familiar API.
Ben's vision is to make the process of creating games like that of creating websites; simple, fast, instantly accessible around the world and across mobile operating systems.

Mark Weeks is a partner at Cooley LLP's Business department. His practice includes the corporate representation of emerging growth and public companies, venture capital firms and investment banks. He is involved in a full range of corporate legal projects including private financings, public offerings, mergers and acquisitions, corporate partnerships and technology licensing, as well as the representation of investment banks in equity and debt transactions. Mr. Week represents numerous clients in the life sciences and technology industries, including CrowdStar, AcelRx Pharmaceuticals, IDEV Technologies, and Openfeint

Marc Burch
Marc Burch is an angel investor and executive entrepreneur with extensive experience providing early-stage capital to technology start-ups. He works with founders to help develop their business models and go-to -market strategies. Marc also develops ideation, social gaming and product strategy for social media applications and has strong connections with the top Facebook developers and Ad Networks. Additionally, he has over 20 years of marketing, sales,
business development and executive management experience in technology companies.

Benjamin Wan
holds an exceptionally well rounded perspective having been both on the venture and game making sides of companies. From Chief Operating Officer of online social game and app studio The Broth to Pricipal at Sycamore Ventures, Ben brings 16+years of experience in entrepreneurship.
Date: June 14th, Tuesday, 6-8:30 pm
Venue: Cooley Palo Alto/Hanover Campus (3175 Hanover Street, Palo Alto, CA 94304)
Overview: With all the recent media coverage of the explosive growth in the online and mobile gaming space (Zynga, Rovio, Crowdstar, etc.), huge investment rounds for game developers (ie Kabam, Crowdstar, Wooga, etc.), and massive acquisitions (ie OpenFeint, Ngmoco, Playdom, Riot Games, etc), people want to understand better how it's done. This joint event between SV IGDA and SVF highlights the current world of Silicon Valley style company building for game related companies . The event leads off with a fireside chat with Jason Citron (CEO/Founder, OpenFeint, the largest cross platform mobile social gaming network, was recently acquired by GREE of Japan for $104 million. A panel of experts follows that will cover what you need to know to get up and running and focused on success, spanning: founding team, company formation, bootstrapping, IP issues, 'hot' areas, operations, investors/funding, growth, and exits.
Panel Members: Jason Citron (CEO/Founder, OpenFeint), Ben Savage (CEO/founder at Sibblingz – "It Girl", "SpacePort"), Marc Burch (Angel Investor), social game infrastructure), Ben Wan (former VC and current social gaming entrepreneur), Mark Weeks (Legal Expert, Partner Cooley LLP, clients include OpenFeint, Sibblingz, Crowdstar)
Agenda:
6-6:30 pm: Networking,refreshments
Table Demos
6:30-6:40 pm
Intro Mark Weeks Partner Cooley LLP
6:40-7:00 pmJason Citron CEO fireside type chat about the amazing journey of OpenFeint
7:00-7:30 pm: Panel on "How to Build a Successful Game Company" –Founding, Market Pivots, Incubators, Funding, Structures, Acquisition info
7:30-8:00 pm: Q&A for Panel
8:00-8:30 pm: More Networking, Table Demos and close
Moderators: Ann Burkett Chair Silicon Valley IGDA and Jorden Woods, President, SVF
Posted: Saturday, June 4th, 2011 @ 11:25 am
Categories: Uncategorized.
Subscribe to the comments feed if you like. You can leave a response, or trackback from your own site.