Meet The Press!
Arguably the best way to get the word out about your game or your game company
is to get media coverage. Well respected online and physical magazines,
TV shows, and review sites provide their audience with an expert,
unbiased viewpoint and so have a great deal more credibility than
advertising. Media coverage can make a marked difference in not only
spreading the word, but also how your game or company is perceived.

So how do you entice a journalist to write your story? To answer that we
have assembled a panel of game-media giants to tell you about how they
view the world. Find out what makes them tick, what they want to write
about, and what pisses them off.
Panelists:

Chris Baker – Senior Editor, Wired magazine
Chris Baker writes and edits stories for Wired. He has also contributed to Slate, Entertainment Weekly, Spin, Maxim, Giant Robot, Film Threat, EGM,
Kill Screen, and the 1-Up zine.

Jeff Scott – Founder & Chief Editor, 148apps.com
Jeff
Scott is the founder of the 148Apps network of sites covering mobile
applications and the business surrounding the development of apps.
Launched in 2008, 148Apps is an innovator in the mobile apps space,
being one of the first sites to publish statistics and metrics on the
app marketplaces it covers. Based in San Francisco, his background is in
web and mobile application development, having worked for a variety of
startups large and small before starting his own web publishing company.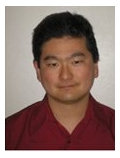 Dean Takahashi – GamesBeat
Dean
is lead writer for GamesBeat at VentureBeat. He covers video games,
security, chips and a variety of other subjects. Dean previously worked
at the San Jose Mercury News, the Wall Street Journal, the Red Herring,
the Los Angeles Times, the Orange County Register and the Dallas Times
Herald. He is the author of two books, Opening the Xbox and the Xbox 360
Uncloaked. Follow him on Twitter at @deantak, and follow VentureBeat on
Twitter at @venturebeat.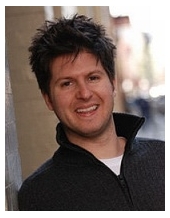 Sam Kennedy – IGN.com
Sam
Kennedy has been a pioneer in the videogame media since the mid-90s. He
started his career by launching Gaming-Age.com and then went on to work
at such publications as GameFan, GameSpot, EGM, and the Official U.S. PlayStation Magazine.
In 2003 he launched 1UP.com, the first community and content
destination for gamers, and later its two associated sites
GameVideos.com and MyCheats.com. He oversaw the 1UP Network until its
acquisition by IGN in 2011, after which he took on a broader role of
Audience Generation Director for IGN, building audiences and communities
for IGN.com, 1UP.com, and GameSpy.com.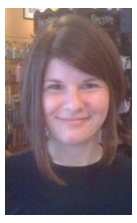 AJ Glasser – Lead Writer, Inside Network
AJ Glasser is lead writer for Inside Network. Inside Network covers Inside Social Games, Inside Mobile Apps, Inside Facebook and App Data. AJ is a prolific lead writer on games, apps, and social networks. Previously, she served as News Editor at GamePro Media and as San Francisco Correspondent for Gawker Media games blog, Kotaku. Her work can also be found in Future US Inc. publications like GamesRadar.com and the Official PlayStation and Xbox magazines. AJ earned her Masters of Journalism from Stanford University, and her undergraduate degree in International Relations from Mills College..
Lightning Talks: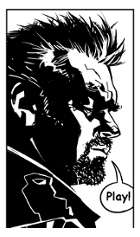 Philo Northrup – Co-Founder Envie Interactive
has been gamifying art and artifying games spanning three decades with over 50 titles published and countless awards garnered including Best Downloadable Game of the Year and a National Endowment for the Arts Grant. His lifelong passion for the arts and the desire to play while he works will be on display as he lets us in on how his newest project, VIE: Virtual Island of Entertainment, is taking a slice out of a billion person pie.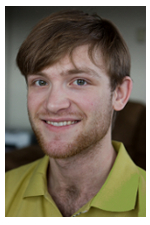 Ben Savage – CEO Sibblingz
Facebook, Apple, and Google are all fighting over the emerging 14 Billion dollar mobile games market, with each party trying to attract developers into creating content for their respective platform. Sibblingz developed Spaceport so that developers don't have to choose one over another. Welcome to Platform independence.
Agenda:
6-6:40 pm: Table Demos Networking,refreshments
6:40 – 7:00 Lighting Talks, Intros
7:00 – 7:15 Break
7:30-8:30 pm: Panel "Meet the Game and App Press"
8:30-9:30 pm: More Networking, Table Demos and close
Moderators: Ann Burkett Chair SV IGDA, Simon Amarasignham Director SV IGDA
Brought to you by The Silicon Valley IGDA

Thank you to our Venue Host: Google
Sponsors, thanks for making food/drinks and event possible: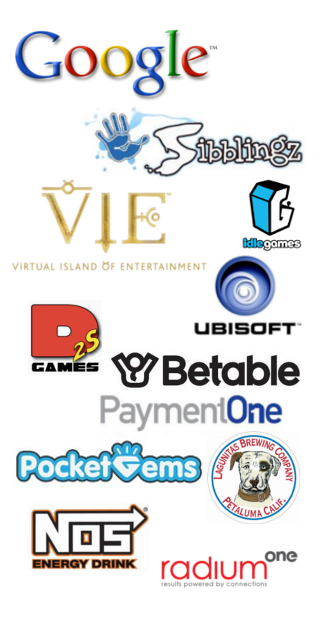 Posted: Thursday, July 28th, 2011 @ 12:55 am
Categories: Uncategorized.
Subscribe to the comments feed if you like. You can leave a response, or trackback from your own site.