It's time for a relaxed mixer and a bit of "find your team" matchmaking followed by a chat with our great mobile specialists complete with zombies and talking cats and air guitar. Come get your mobile mojo on!
REGISTER AT http://yourmobilemojo.eventbrite.com/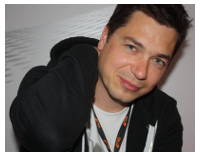 Andrej Nabergo CEO Outfit7 Talking Tom has come along way. "Tom" and "Ben the Dog" are being represented by WME, the same firm that represents Keira Knightley and pop queen Lady Gaga. Not too shabby for what was once an off the shelf 3d cat model, so Andrej knows all about the the ins and outs of nurturing winning IP. Talking Tom and friends have been downloaded over 135million times. An elegantly simple entertaining interactive app that has become a worldwide phenomen. Bring your questions on building engaging IP or general entrepeneurship. This man knows!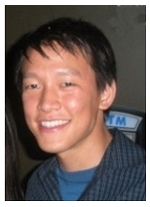 Thomas Chung VP & GM, The Playforge Don't know how to do in app monetization? Thomas Chung knows how. Free iphone app Zombie Farm uses it. Zombie farm has a revenue run rate of "double digit millions," all
thanks to virtual goods. Accoding to Business Insider, "Virtual goods is big business for iPhone apps now. Three of the top
ten grossing apps are free, making all of their money from virtual
goods. (Zombie Farm is the number seven gross app in the App Store.)"
Besides asking Thomas about how to harvest zombies and money, you may want to ask him about the strategies he and his team used for building a great game in general at Playforge. The team will be launching a new game soon. We are all ears,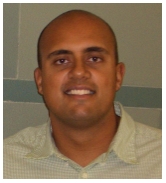 Raj Singh A mobile industry veteran having worked across the space over the past 12 years. Raj is the Founder and CEO of Fifo Labs focused on enterprise mobility.Fifo Labs was spun-out of SRI (Stanford Research Institute) where Raj served as an EIR (Entrepreneur in Residence). Previously, Raj was the founding Vice President ofBusiness Development for Skyfire, a mobile browser that supports full Flash rendering.Prior to Skyfire, Raj co-founded venture-funded Veeker, NBC's mobile video citizenjournalism service and ToneThis, CNET's top downloaded ringtone creation product.Ask Raj about interesting upcoming mobile technologies.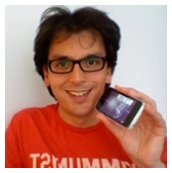 Ronald Mannak
Rounding up the panel on the unfunded indie wild side we have Ronald. Yes he's trying kickstarter and rumor has it Red Bull was more than just a friendly beer. Ronald
Mannak is the creator behind Air Guitar, turning iphone music app into a
game. Changing iPhone music gaming. Previously created Amazon's best
selling music toys and bChamp for iPhone, endorsed by Steve Wozniak. Bring your earplugs if you are the sensitive type, we don't know that eveyone trying it out will be a musician.
Agenda:
6-6:30 pm: Table Demos Networking,refreshments
6:30 – 7:00 Find your team matchmaking
7:00-7:30 pm: Fireside Chat/Panel on "Get Your Mobile Mojo On!" — IP that goes Hollywood, Market Pivots, Monetization, Indie Karaoke
7:30-8:00 pm: Q&A for Panel
8:00-8:30 pm: More Networking, Table Demos and close
Moderator: Ann Burkett Chair Silicon Valley IGDA
Posted: Tuesday, July 12th, 2011 @ 1:44 am
Categories: Uncategorized.
Subscribe to the comments feed if you like. You can leave a response, or trackback from your own site.